High Speed Printing
Print quickly at speeds up to 49 ppm and a time to first page as fast as 6 seconds.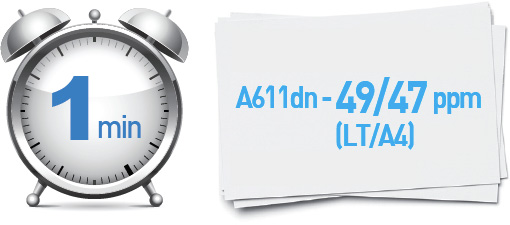 Large Memory Capacity
Sufficient memory increases productivity, reduces job waiting.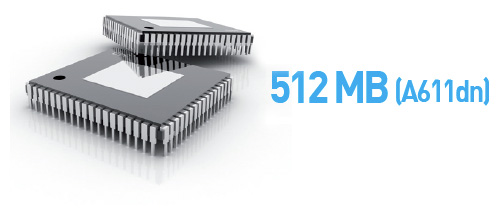 High Performance Processor
Quad core processor is available for fast data transfer and fast processing.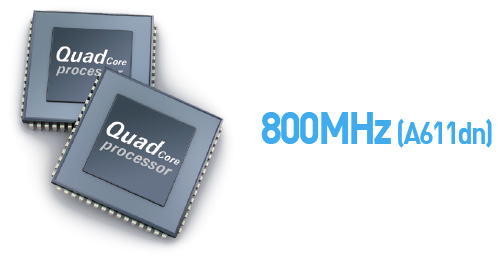 High Speed Giga Ethernet
Gigabit Ethernet networking allows large volumes of documents to be processed quickly and easily.

Intelligent Automatic Power Saving Features
Smart feature that remembers the output patterns, and adjusts sleep mode time to reduce power output by checking frequency of use hourly and daily. User is able to adjust sleep mode time.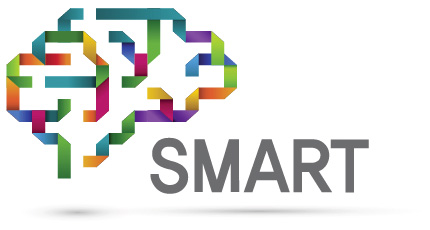 User-friendly User Interface
Easy operation with 128 x 64 pixel graphic display (10-key input and 4-way key features) that makes navigation intuitive, and supports USB direct printing of PDF and image file formats.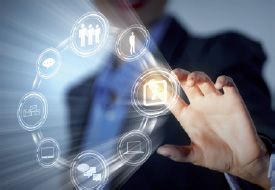 Wi-Fi Printing
Standard Wi-Fi and Wi-Fi direct print allow you to print wirelessly in Wi-Fi zones.
Simple network connection without a separate WAP.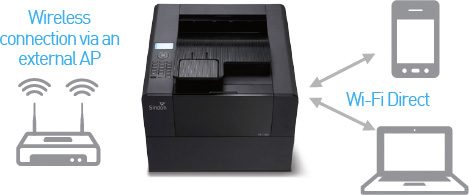 Mobile Print
Print immediately from iPhone, iPad, MacBook, etc. utilizing AirPrint without a separate driver installation.