Product Highlights
Output Size: A3
Output Type: Colour
Recommended Uses
Print Volume: Low to Mid
Recommended Usage: Small & medium workgroups
Incredibly Compact A3 Colour Multi-Functionals
The narrowest main unit width in their class
A slim body with a width of just 559 mm makes the D200 series the narrowest MFPs in their class. They can be installed in more locations in the office including on desktops or even the floor with the optional Desk equipped.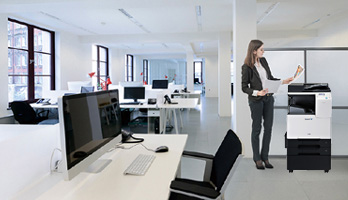 Function-packed in a compact size
Despite their slim bodies, the D202 achieves high-speed outputs of 28 ppm in colour (A4), while the D201 deliver outputs of 22 ppm in colour (A4). Two paper cassettes and a manual bypass feeder are standard equipped for a maximum paper feeding capacity of 1,150 sheets. The upper cassette holds A4 size paper and the lower cassette A3 size paper while the bypass feeder can be used when required.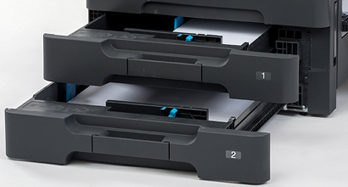 Emperon Controller For Advanced Printing Performance
Standard PDL including PCL, PostScript and XPS
Standard PDL including PCL, PostScript and XPS Various PDLs (Page Description Language) – including PCL for general business applications such as Microsoft office, PostScript used for graphic design and DTP, and XPS which supports Windows Vista or later office systems – are supported for smooth print outs. Mac OS is also supported by the commonly used PostScript PDL.
Class-above printing quality
The D200 series comes with the proprietary Emperon controller. Its advanced image processing delivers richer gradations by changing dot sizes.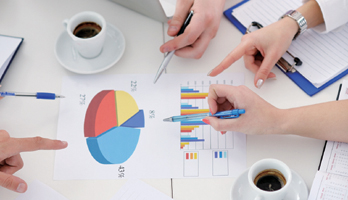 Direct printing - Mobile and USB memory devices
The D200 series let you print directly from iPhones/iPads and Android mobile devices installed with PageScope Mobile or from USB memory devices.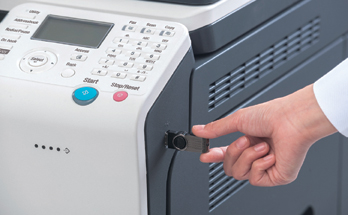 Scanning Functions For A Variety Of Uses
SMB / FTP / Email / WebDAV compatible for a wide range of needs
Scanned data can be sent to SMB servers, FTP servers and WebDAV servers directly or as email attachments. This high level of versatility and convenience help make jobs flow smoother and more comfortably.
Scan to SMB
Scan to FTP
Scan to WebDAV
Scan to E-Mail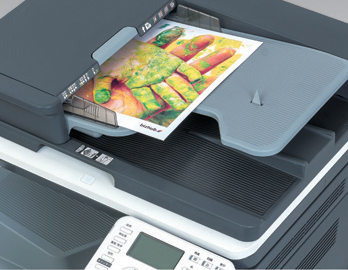 Save scanned files into various file formats
Scanned data can be saved in various file formats according to requirement including PDF, JPEG and XPS.
Send and save scanned data directly
Use PageScope Mobile to send scanned data to iPhones/iPads and Android mobile devices. Scanned data can also be saved directly to USB memory devices without the hassle of using a PC to make scanning work quick and easy.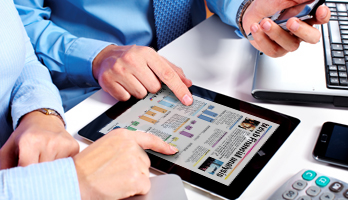 Gigabit (10/100/1000 base) high-speed network
The D200 series is standard equipped with 10/100/1000 base high-speed network function to meet the network environments of large-scale offices. IP filtering and WSD (Web Services on Devices) are also supported.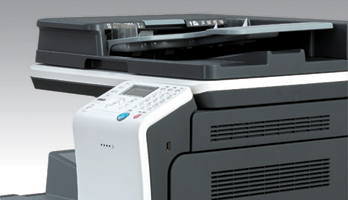 Cloud connectivity
Various cloud services can be accessed from iPhones/iPads and Android mobile devices installed with PageScope Mobile. Cloud services widely used in various business situations can be accessed to and from the D200 series via mobile devices.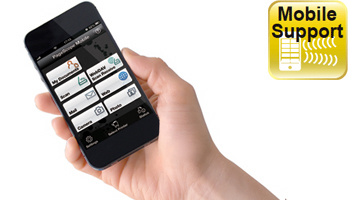 Convenient functions that are easy to use
ID (card) copy function with one-touch access
An independent button for the frequently used ID (card) copy function is included on the control panel for easy one-touch operation.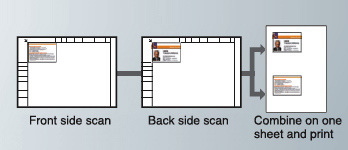 High quality colour reproduction and two-colour mode
In addition to vivid colour and monochrome outputs, a two-colour mode is also available for black + red outputs. It can be selected and used to match the document or purpose.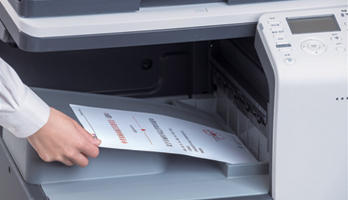 Various functions
"N-in-one printing/copying function" aggregates multiple pages onto one sheet to save paper.
"Watermark security function" adds text on the entire page of copies to prevent unauthorised duplications.
* When using PCL driver only.
"Cover mode" allows different types of paper than the body pages to be fed for the cover.
"Blank Page Removal function" skips blank pages contained in the original when scanning.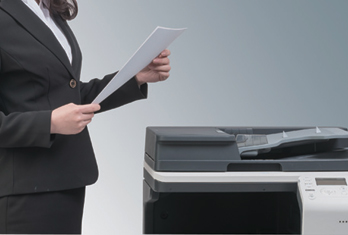 Outstanding Environmental Performance
Low-noise design for a quieter office
The D200 series reduces operating noise by employing fewer fans and a design that minimises noise from emitting outside the machine.
Simitri HD toner
Simitri HD toner reduces environmental impact during its production and consumes less power during use thanks to low-temperature fusing. The black toner is carbon neutral as it is produced with plant-based biomass materials.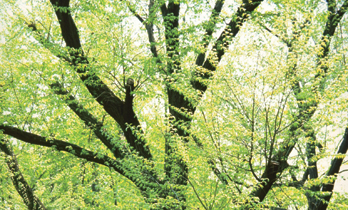 Power button for easy energy saving
The D200 series can easily be switched to Sleep mode by pushing the Power button. In addition, "ErP Auto Power Off" mode, which supports the ErP Directive*1 easily saves power when the machine is not in use.
*1 ErP Directive, also known as Eco-design Directive, is the EU Framework Directive which defines the environmentally conscious design requirements for energy-related products.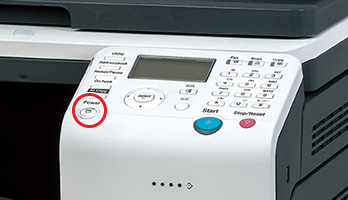 Easily clears Energy Star Program TEC values
The D200 series energy-saving design clears the Energy Star Program Ver. 2.0 TEC values by a large margin. TEC values are even much lower than the previous model helping to significantly reduce CO2 emissions.