World's Unique A3 Solution and Compact Design
A3 solution
Automatic colour scan of A3 documents, A3 fax transmission and copying of A3 documents into A4 size using the A4 MFP, which is the world's most unique automatic document feeding system that enables the digitising and copying of A3 images.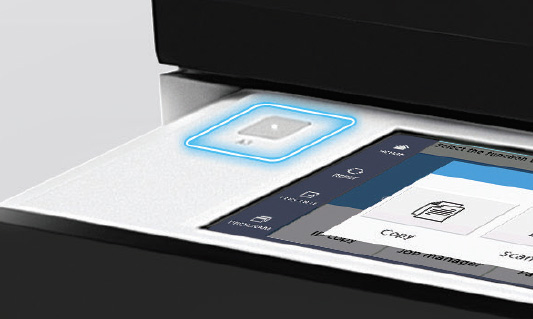 All-in-One Space Utilization
The compact dimensions of 418 x 391 x 515mm and simple appearance minimize the space of the work environment and create a more refined atmosphere of A3 images.
Sensible Design to Enhance the Value of Space
Modern Design of Refined Sensibility
Collaboration with Tangerine (UK), which is renowned as one of the world's best product design companies, led to the creation of this sensible and refined design that will enhance the style of your office.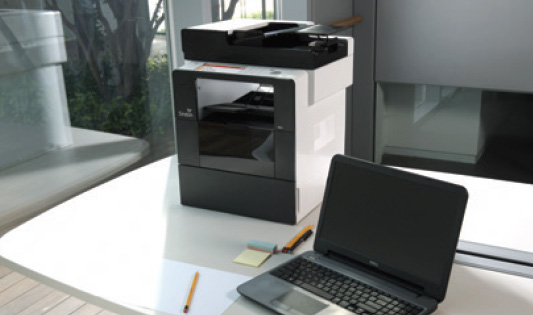 User-Centered Output Tunnel Tray
The output tunnel tray offers balance and simplicity with its elegant design.
High-End Features Design that Highlight Convenience
Default High Resolution and WiFi
Default 1,200 dpi high resolution and WiFi support S/W update via the web service.
Mobile Printing
Air-Print provides printing from an Apple device, while the Sindoh print app supports printing from an Android device.
High-Speed Printing and Copying
The high-speed output of 47 PPM can print or copy a large volume of the document quickly and at a high resolution.
High Performance Hardware
The Quad Core Processor provides the quick and user-friendly interface, while the higher capacity memory (1 GB) boosts the performance. The 1 Giga Ethernet support can process large volume documents quickly.
Up to 1,550 Sheets of Paper Capacity and a 250 Sheets Output Tray
The product features a 500 sheet paper feeder and a 50 sheet MPT as its default and an optional 1,550 sheet paper feeder is also available. The 250 sheet output tray provides for a sufficient output stack.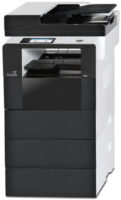 Unique GUI Created with Sindoh's Technology
Sindoh's Unique GUI
Sindoh's unique GUI system offers intuitive and user-friendly operation and the capacitive two-finger system makes it more convenient to use. (5 inch colour touch screen)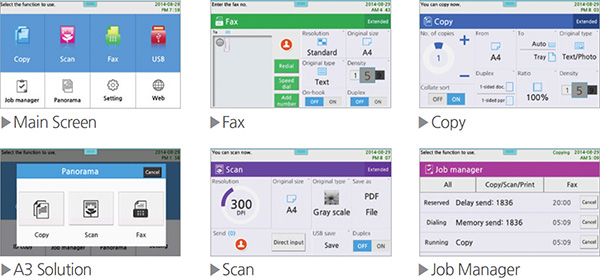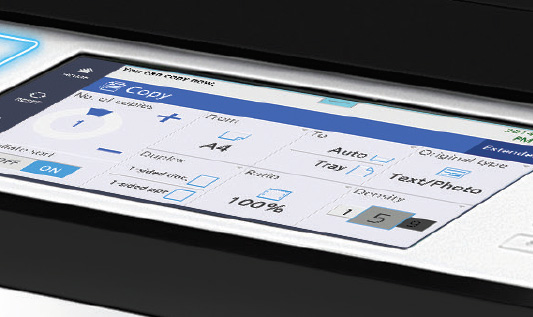 More Convenient Features
The built-in web browser makes web surfing easy and the web page print function can print web pages via LCD operation without requiring the use of a PC.